Bang Bang Revolution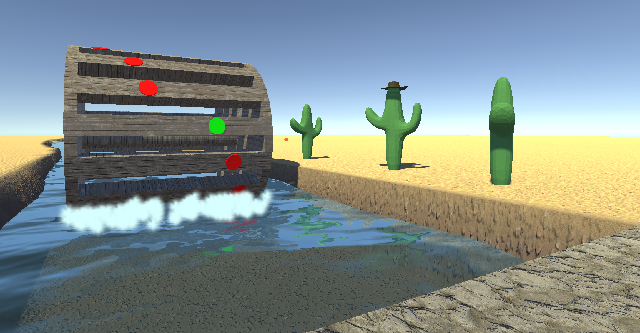 # About

This is a **Rhythm-FPS** game where you must shoot the targets on the water wheel to the beat of the song.
*Full screen strongly recommended*
**_See how many you can get in a row and share your best streaks below!_**
# Controls
`1` to start the game
`LMB` to shoot
`WASD` to move
`Space` to jump
# Special Thanks
Huge shout-out to **Sweet_Niche** who let me use his awesome looping sound track!
And thank **YOU** for playing my second Ludum Dare game! This time I limited my scope and am happy with the result! I look forward to hearing your feedback.
My best is **195**. Can you beat it?